Maple Leafs and assistant general manager Mark Hunter part ways
In the wake of the elevation of Kyle Dubas to general manager earlier this month, Mark Hunter and Lou Lamoriello are both out the door.
Toronto announced Tuesday that Hunter and the club had mutually agreed to part ways. Less than an hour later the New York Islanders confirmed Lamoriello, who was recently shifted to the role of senior adviser after three years as Toronto's GM, will be their president of hockey operations.
"Following extensive discussions with Mark, he and the Toronto Maple Leafs have mutually agreed to part ways," Leafs president Brendan Shanahan said in a statement. "I'd like to sincerely thank Mark for everything he's done for this organization over the last four years and I wish him nothing but the best in the future."
The initial statement had no mention of Lamoriello. The Islanders broke that news, thanking the Leafs in their release.
"We are grateful to (Maple Leafs Sports and Entertainment chairman) Larry Tanenbaum and the Toronto Maple Leafs for their courtesy in allowing this move," said Scott Malkin, managing partner of the Islanders. "We are committed to giving Lou every resource and the full support of the entire organization as we pursue our program to compete at the highest level."
The Leafs confirmed the Lamoriello move some 70 minutes after announcing Hunter had left.
Hunter, 55, was seen as a candidate for the Toronto GM job that eventually went to Dubas on May 11. And there was speculation that the 75-year-old Lamoriello was not ready to make do with the senior adviser role.
"It's an unknown," Lamoriello said late last month before Dubas was named GM. "I've never been in a situation like that. So like everything else in life, you learn as you go and make the best of it."
The Hall of Famer helped guide Toronto to a 49-26-7 record in his third season in charge with young stars Auston Matthews, Mitch Marner and William Nylander in 2017-18, just two years removed from the team's last-place finish.
"My responsibility is right here with the Toronto Maple Leafs," Lamoriello said April 30. "I made an agreement and a decision three years ago and it is my intent to honour that."
His immediate task in New York will be re-signing captain John Tavares, who is set to become an unrestricted free agent July 1. And it is unclear what Lamoriello's hire means for current Islanders president and GM Garth Snow.
Lamoriello's son Chris has been New York's assistant GM since 2016.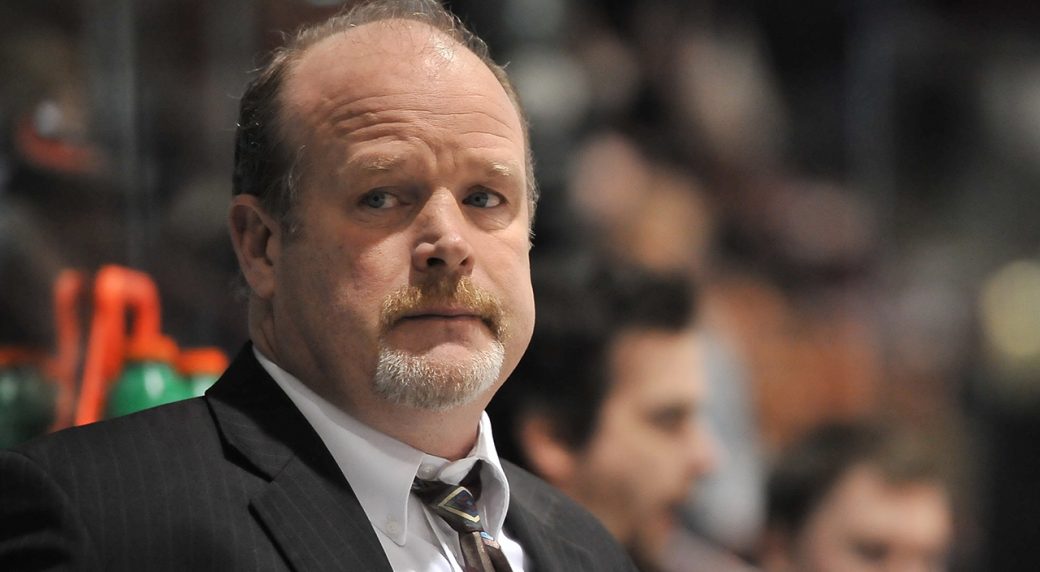 Hunter joined the Leafs as player-personnel director in October 2014 before being elevated to assistant general manager in August 2016 — sharing the role with Dubas.
At the time Lamoriello said the change in title was essentially "a formality as these are duties he's already been performing."
With both Lamoriello and Hunter now out the door, the 31-year-old Dubas will get an opportunity to shape his own front office heading into his first season in the big chair.
Hunter was in charge of Toronto's pro scouting, amateur scouting and player evaluation departments. Dubas was GM of the American Hockey League's Toronto Marlies, overseeing all prospects within the club's system while also leading the Leafs' player development, hockey research and development departments.
Hunter came to the Leafs in 2014 after helping build the Ontario Hockey League's London Knights. As such, he had a relationship with Toronto centre Nazem Kadri and is credited with helping elevate the young centre's game.
As a player, Hunter saw action in more than 600 NHL games with the Montreal Canadiens, St. Louis Blues, Calgary Flames, Hartford Whalers and Washington Capitals.
Lamoriello was the New Jersey Devils' GM and president of hockey operations from 1987 to 2015, during which the team reached the Stanley Cup final five times and won the title in 1995, 2000 and 2003.
Source: sportsnet